Vision
To bring joy and creativity into people's lives.
Mission
To become the one stop shop for all hobbies, fulfilling the research and material needs so people can just enjoy their leisure time doing what brings them joy.
Meet the founder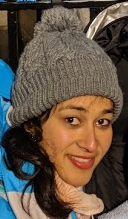 Twisha Anand
Founder & CEO
Twisha has been a lifelong hobbyist with dancing as her first love. Growing up she delved into knitting, embroidery, toy making, sewing, decoupaging, playing the piano and the tabla, cooking, baking, hiking. She can swear by the therapeutic benefits of practicing hobbies for pure joy and wants to bring hobbies back into the busy lives of people.
Research on how to start, what to start with, where to buy from, and what to do next are top barriers to starting and practicing hobbies. Twisha created Weave Kindness to do all the research and material scouting so people can enjoy their precious leisure time in doing what they truly love to do.
Twisha spent last 6 years heading operations for a mental health startup and has completed her PhD in Organizational Behavior from Indian Institute of Management Ahmedabad.
She lives in the San Francisco bay area with her husband and two little sons. In her free time she loves to pick something from the list in paragraph 1 and practice it for pure joy!
Email: hello@weavekindness.com